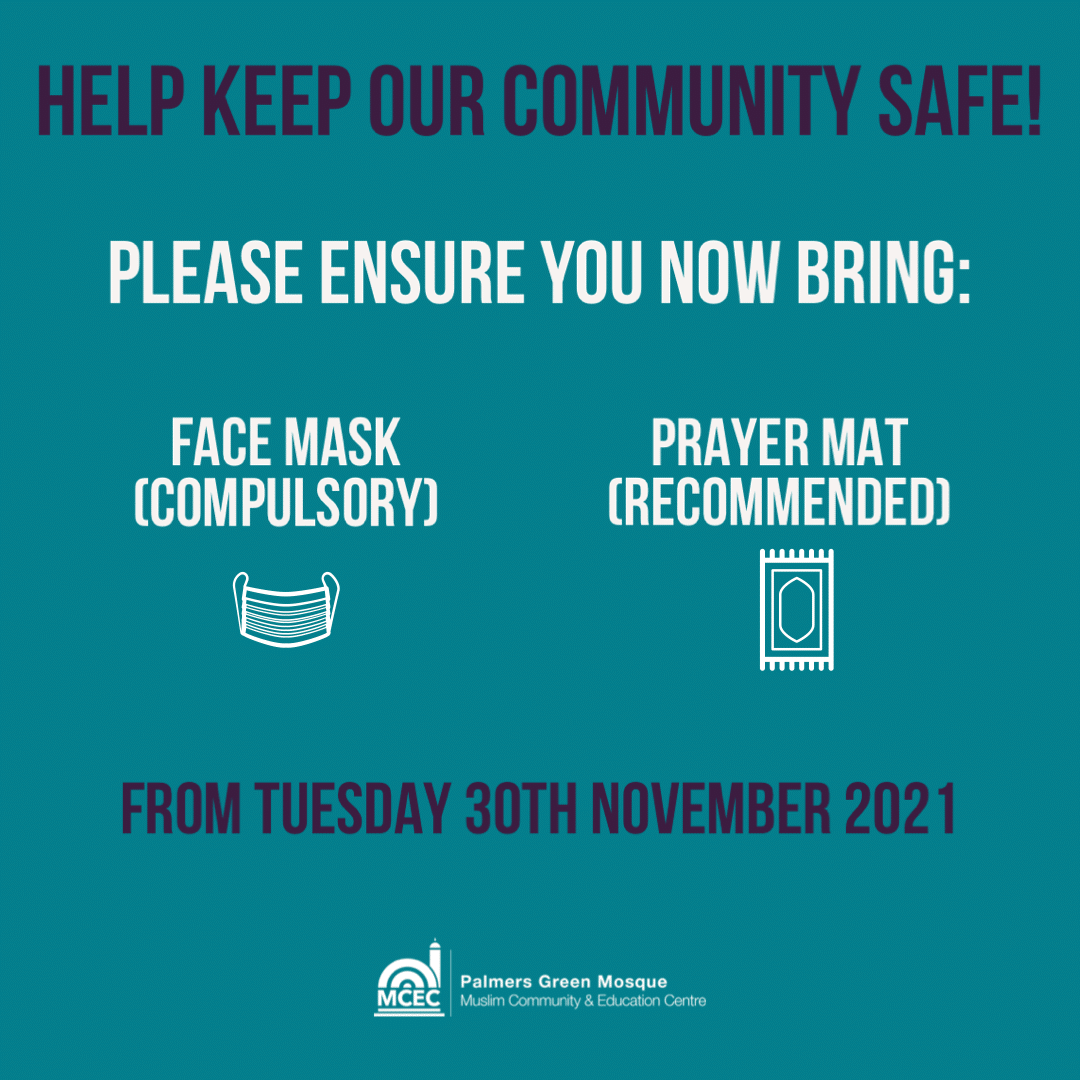 Regarding the recent government announcement on Covid safety, please ensure that you now bring the following from Tuesday 30th November 2021:
Face Mask (Compulsory)
Prayer Mat (Recommended)
The following remains in place:
Standing shoulder to shoulder in prayer.
Full access to wudu and toilet facilities.
Option to remain in the mosque until Ishraaq (sunrise) prayer.
May Allah reward you for your patience and support, Ameen.
JazakAllahu Khairan