At MCEC Palmers Green Mosque, we are pleased to offer school visits on Thursdays, providing an invaluable opportunity for children in the local area and our community to learn about Islam as part of their school curriculum. Our guided tours offer a visual and experiential understanding of a mosque and its role as a place of worship.
These guided tours serve as an exceptional educational tool, proven to be highly beneficial for students. They also play a significant role in promoting unity within the community by breaking down cultural barriers.
It brings us immense joy to receive positive feedback and expressions of gratitude from students at Capel Manor School, who have visited our mosque recently. Their appreciative letter, along with delightful mosque-themed drawings and thank-you messages, remind us of the significance of our efforts in serving the children and the broader community.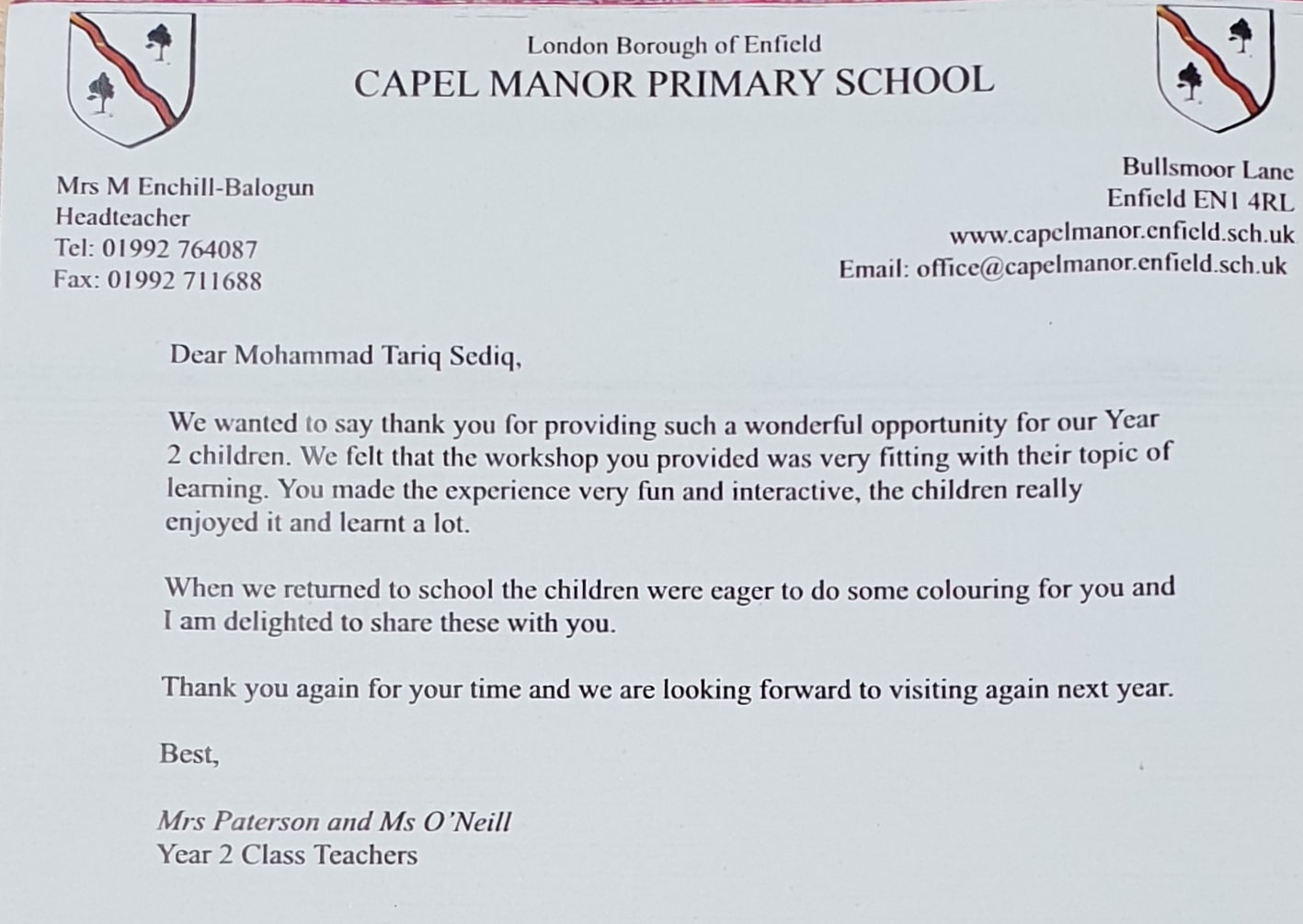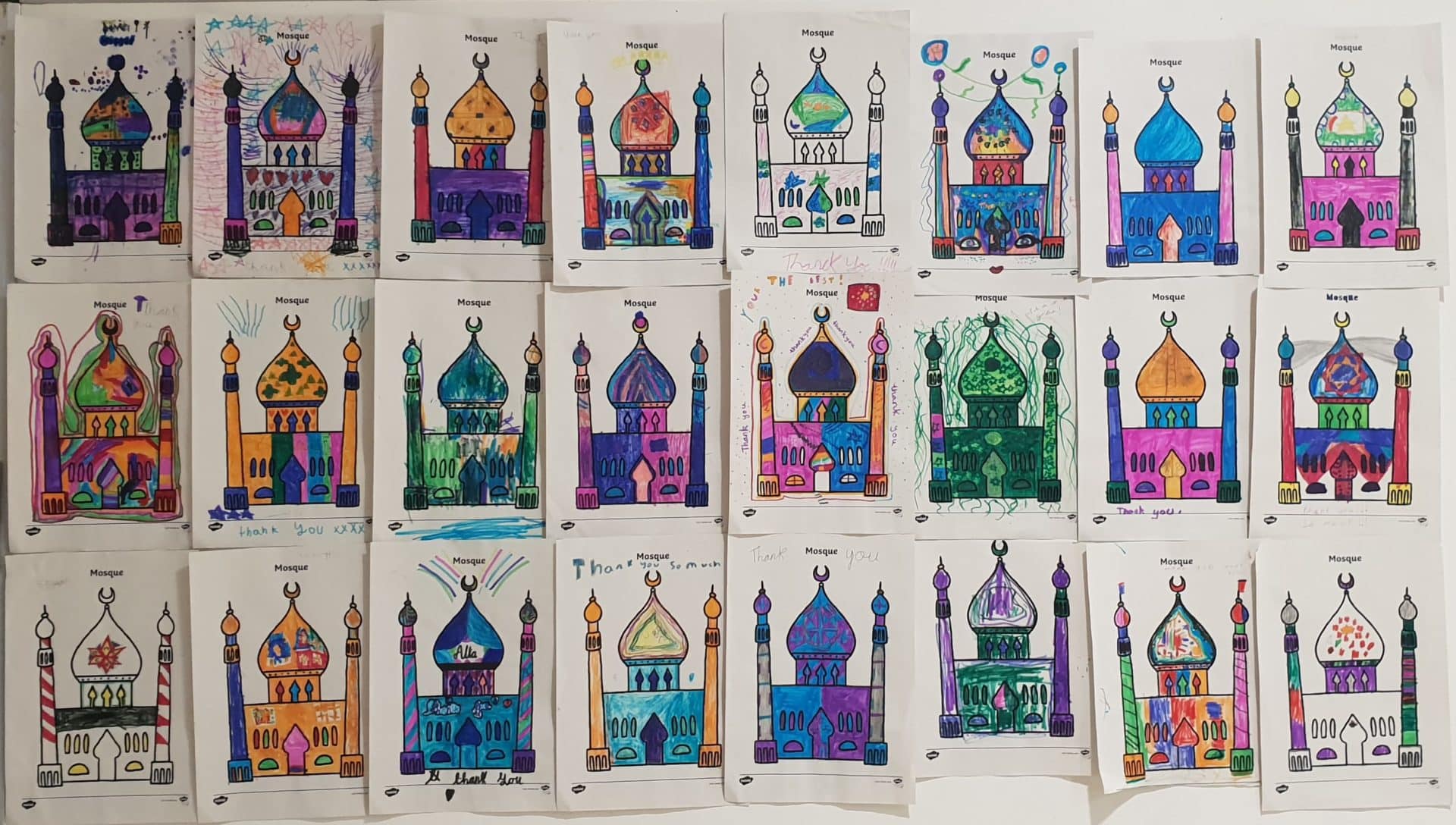 We remain committed to providing uplifting and educational experiences for our community's children. If you would like to arrange a school visit to Palmers Green Mosque, please do not hesitate to contact us. We eagerly look forward to the opportunity to host your school and offer a meaningful educational experience for your students.