A thoughtful gesture!
Sharing sweets, such as Baklava, with our Mosque neighbours as a thank you for their patience during the blessed month of Ramadan and to celebrate Eid is a wonderful way to express our gratitude and foster community spirit.
Food often plays an important role in cultural and religious celebrations, and sharing it can help build bonds of friendship and goodwill. It's a kind gesture that promotes harmony and unity among neighbors and promotes a sense of togetherness during special occasions like Eid.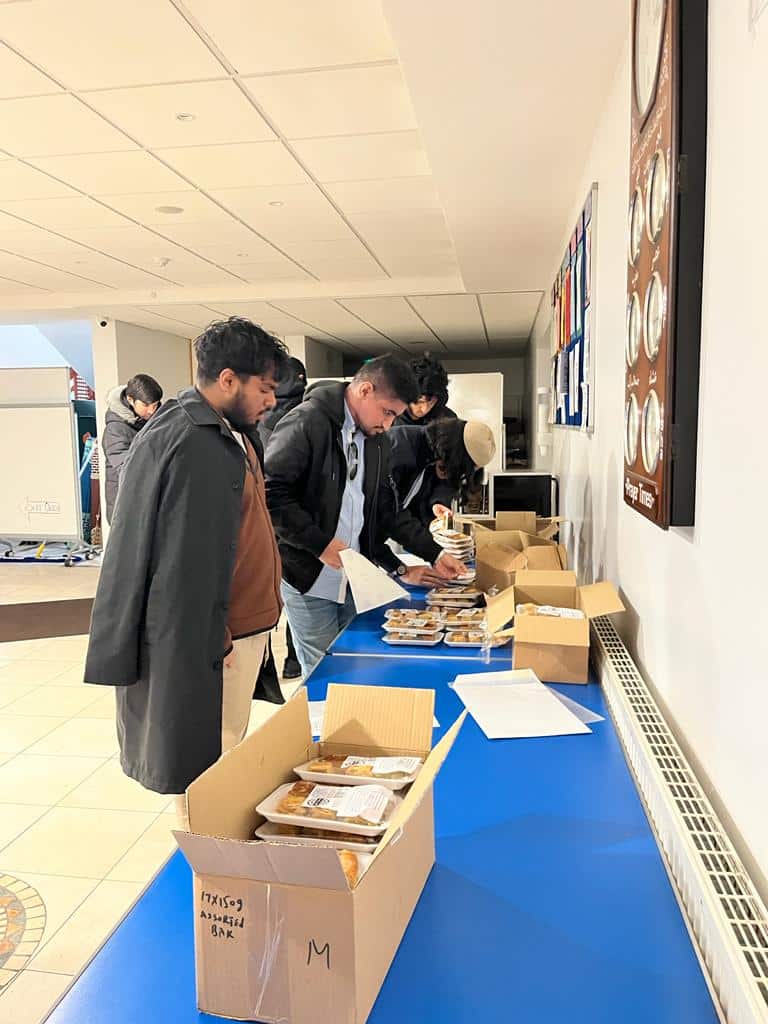 Our wonderful volunteers organised and distributed the Baklava and they were happily and peacefully received by our fellow neighbours.
The Prophet, peace and blessings be upon him, said, "None of you will have faith until he loves for his brother or his neighbor what he loves for himself." *(Ṣaḥīḥ Muslim)
We would like to thank you our beautiful neighbours for your ever forbearance and Eid Mubarak from everyone at Palmers Green Mosque.