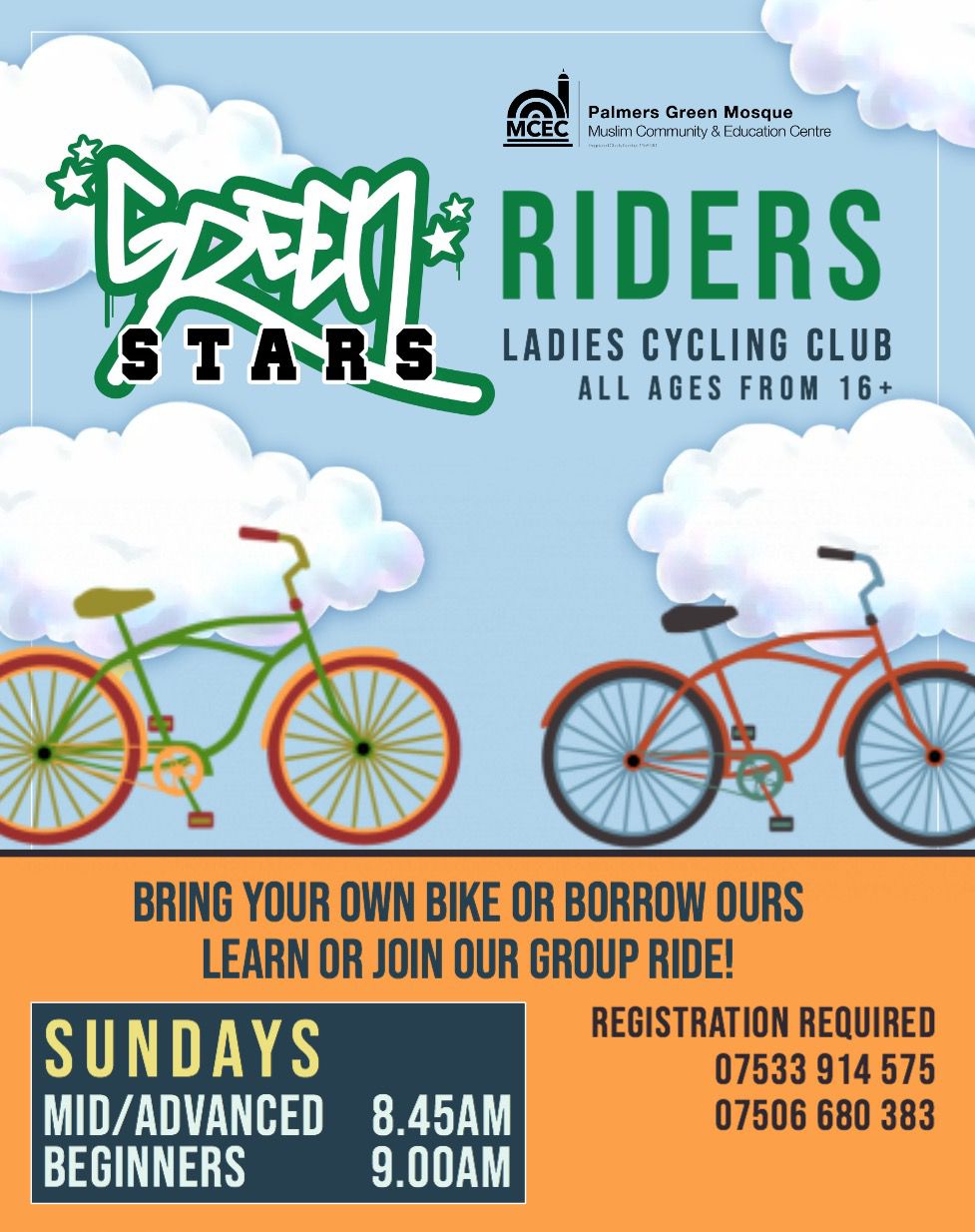 MCEC - Palmers Green Mosque
30 Oakthorpe Road, London
Green Stars: Sisters Cycling Club (16+ Only) Join us every Sunday for a leisurely morning ride. We meet at the Mosque and run various routes around North London. You can...
MCEC - Palmers Green Mosque
30 Oakthorpe Road, London
MCEC Palmers Green Mosque runs Hifz (Qur'an memorisation) classes all through the year. Students are taken on only after an entrance exam. Classes run every evening from 5:30 to 7:30...