We all know the situation in Afghanistan is challenging economically for ordinary citizens. There is a dire need for food at a minimum beyond other requirements. Over the summer, we worked to establish a relationship with JAPO, a non-political, non-profit organisation recognised by the Afghan Government. Working closely with them through August, September and October of 2022, we delivered food packages to 214 needy families in Afghanistan. To give you some idea of food prices in Afghanistan today, 25kg of rice is approximately £25-£30 in a country where the daily wage for a labourer is £1.50-£1.75.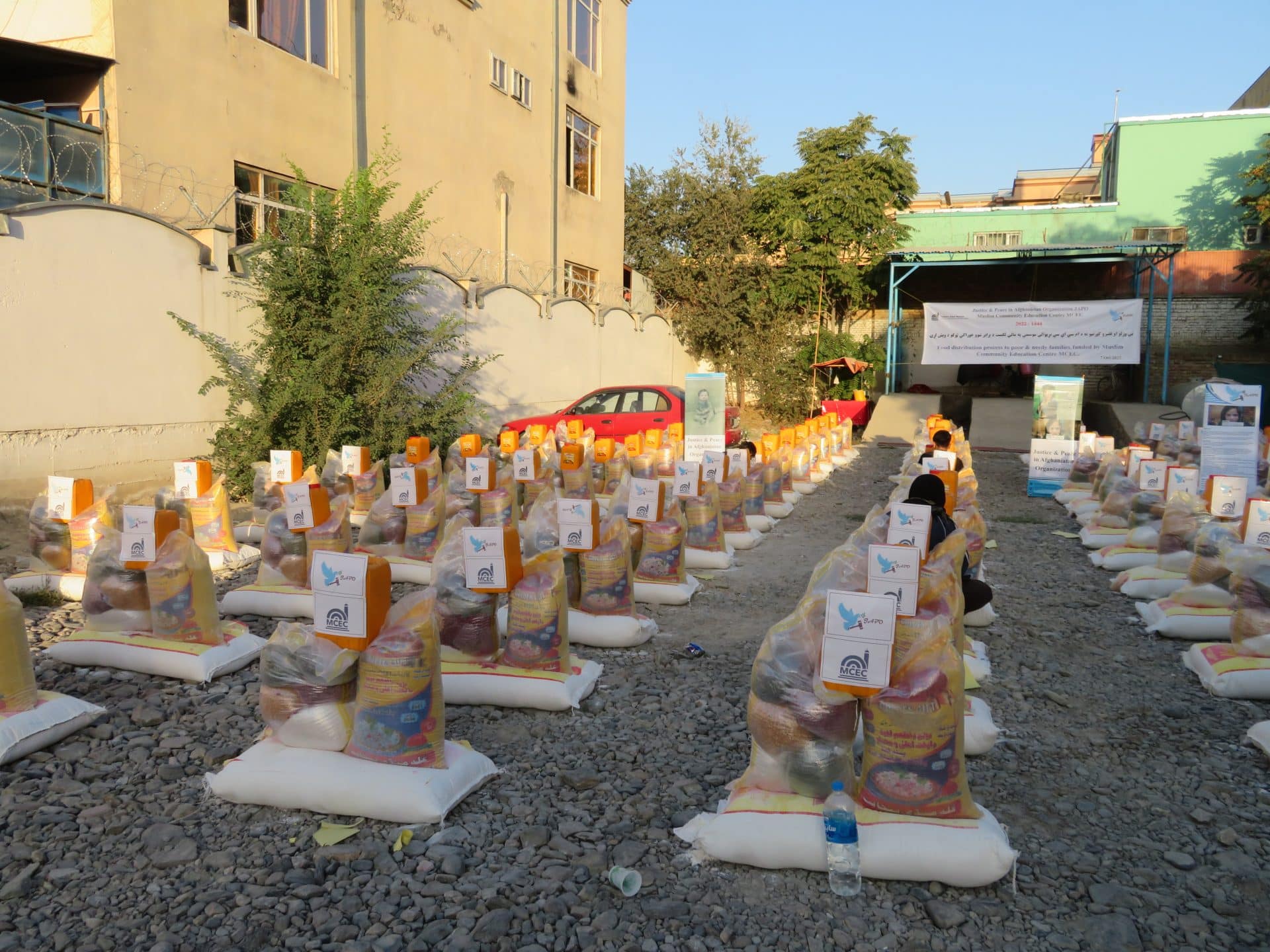 The food packages consisted of
A bag of Flour 50 kg
1 bag of Rice, 25 kg
1 can of cooking oil, 10 Lite/ 10 kg
1 kg green tea
1 bag of sugar, 7 kg
1 bag of beans, 5 kg
1 bag of peas/lentils, 5 kg
1 bag of mung bean, 5 kg
This was a very challenging project in both setting up, and on the ground, with several hurdles we had to overcome. Still, with the grace of the Almighty, we managed to disburse a significant Sadaqah directly to the poor on the ground. But, of course, none of this could have happened without the generous daily donations of Sadaqa we receive from you, and we work hard to ensure it is distributed fairly.