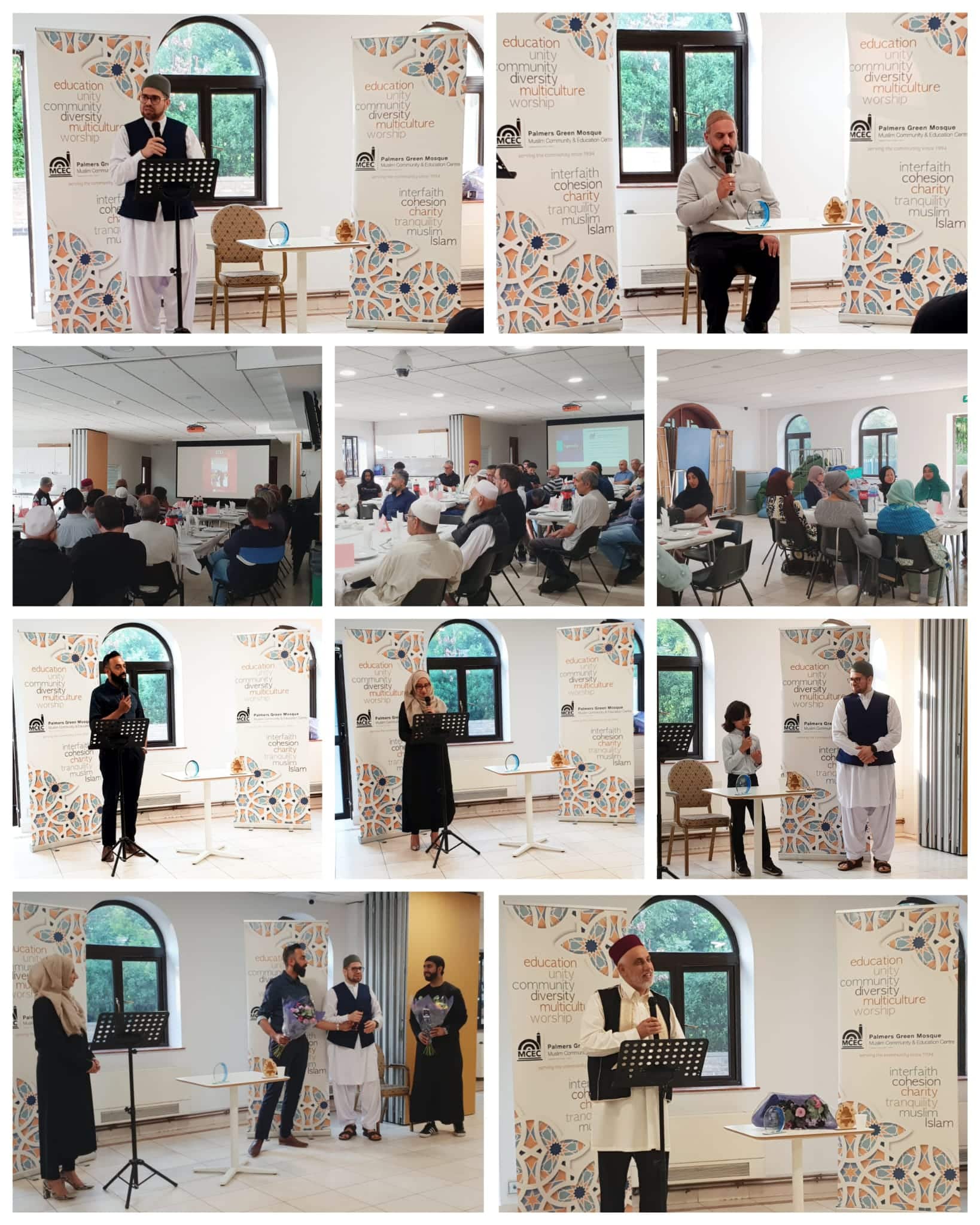 We Extend Our Gratitude to Our Amazing Mosque and Education Centre's Volunteers! 🙏
We would like to express our heartfelt appreciation to all the incredible volunteers who selflessly dedicated their time and efforts toward our mosque's mission and community.
To honor their unwavering support, we hosted a special Thank You Dinner on Tuesday 20th June, where we had the opportunity to personally thank each and every volunteer for their valuable contributions. It was a heartwarming evening filled with love, laughter, and cherished memories.
These extraordinary individuals have been the backbone of our community, tirelessly working behind the scenes to ensure the smooth operation of our mosque.
From organising events to maintaining cleanliness, from assisting during prayers to supporting our programs; their dedication knows no bounds.
We are immensely grateful for their unwavering commitment and selflessness. Our volunteers have truly made a positive impact, fostering a welcoming and inclusive environment for everyone who enters our sacred space.
Once again, we extend our deepest gratitude to each volunteer who has played a part in making our mosque a vibrant and thriving centre of faith and community. Without their invaluable contributions, our achievements would not have been possible.
We encourage everyone to join us in thanking and recognizing these exceptional individuals for their selfless service.
Let's celebrate the spirit of community and unity that our volunteers have nurtured within our mosque.
May Allah bless them abundantly for their kindness and generosity, Ameen!