As a second phase of our contribution to the Turkish earthquake, on Sunday 19th February 2023 Palmers Green and Southgate Mosques had a joint fundraising day, that raised £18,422, AlhamdulelAllah. Part of the funds were sent to Syria through our implementing partner, (Action for Humanity) and a part through IHH to Turkey.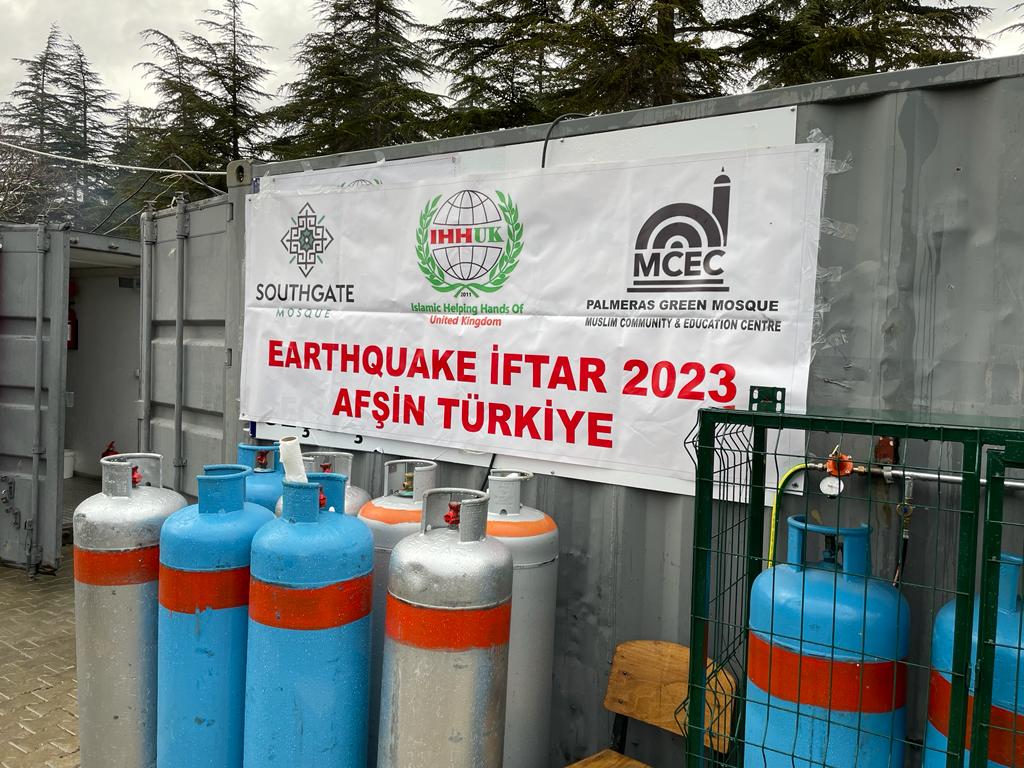 On April 5, 2023, our representative our Imam Shaykh Osman Paköz was present in Kahramanmaraş Afşin, which was hit by the earthquake. With the generous donations from the donors of IHH UK, Palmers Green and Southgate Mosques, a total of 4,500 people were provided with iftar meals, which were prepared in the Kızılay tents in collaboration with the Red Crescent in the Afşin region.
https://www.youtube.com/watch?v=wog7ToMRlDkab_channel=PalmersGreenMosque
Due to limited kitchen facilities for the earthquake victims staying in the containers, the meals were distributed instead of food packages.
We express our gratitude to our donors, and may Allah bless them, Ameen.